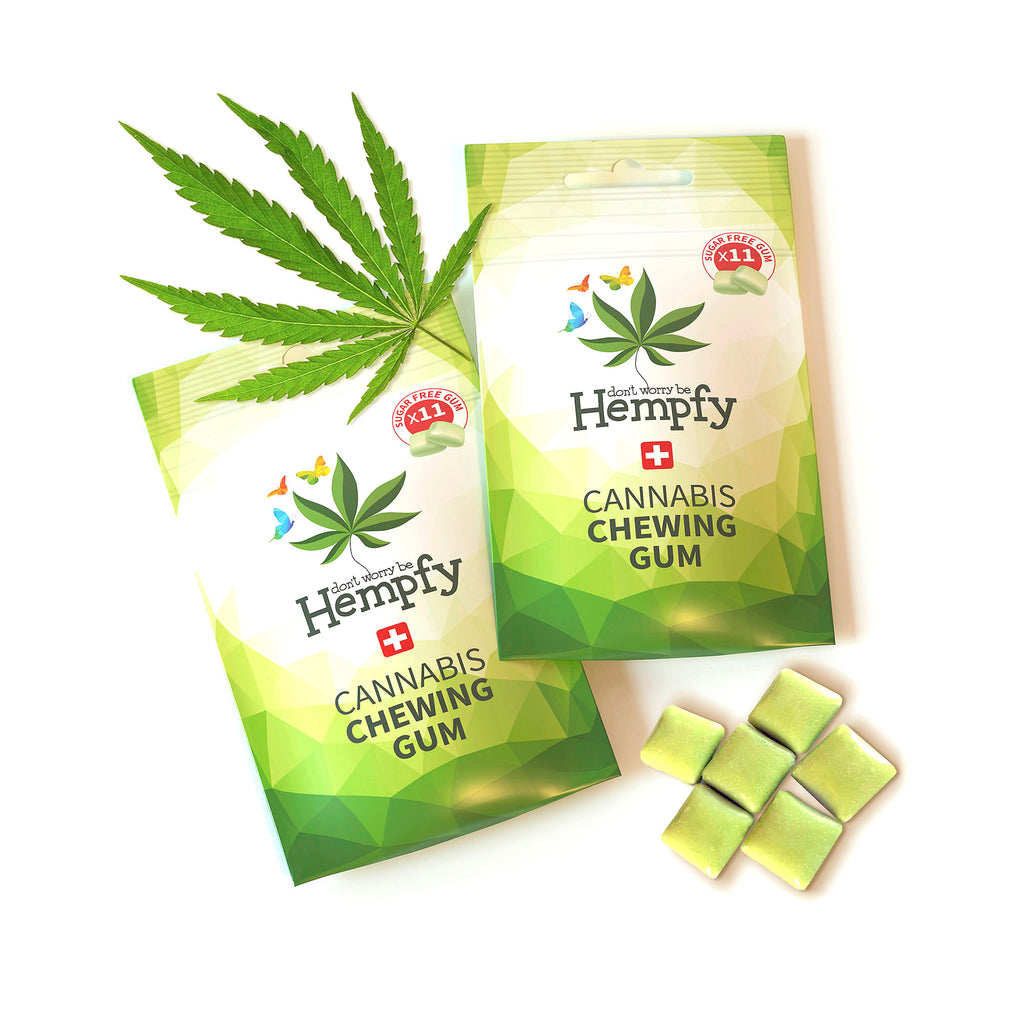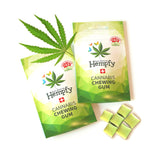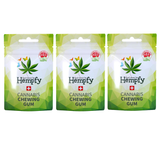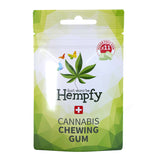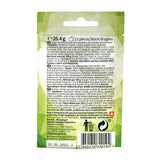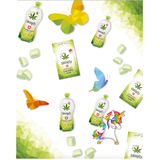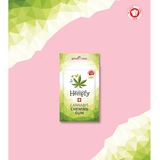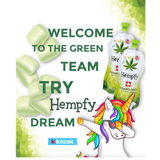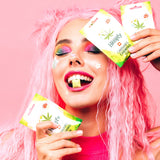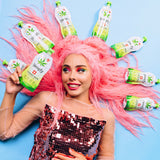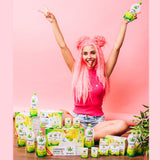 Hempfy chewing gum, 3 pouches
---
Sold Out
---
---
Ultra-modern chewing gum with cannabis and lime flavour. 
3 pouches of Hempfy Gums (26.4 gm each).  
Sugar-free, vegan friendly + non GMO. 
The pleasant taste of cannabis gum unfolds in a 2-3 minutes after consumption. 
Hempfy is devoted to create safe and innovative product to promote a healthy lifestyle without compromising unique taste or bespoken quality.

This sugar free gum is a naturally indulging mix of the cannabis and lime flavours. Long lasting taste and smooth texture will keep your mouth feeling fresh and breezy. Comes in convenient, easy to use package.

Chewing sugar-free gums is a convenient way to increase salivary flow. Salivary flow increases in response to both gustatory (taste) and mechanical (chewing) stimuli, and chewing gum can provide both of these stimuli.
Additionally, the Swiss government has a moratorium on genetically modified organisms (GMOs) in agriculture. You can be assured that our products are both non-GMO and sustainably produced.
Ingredients: sweeteners: sorbitol, isomalt, maltitol syrup, aspartame, acesulfame K; gum base (vitamin E, antioxidant: E 306); glycerin humectants (E 422,  E 1518); flavourings; acids: citric acid, malic acid; thickener: gum arabic; glazing agent: carnauba wax; Swiss natural cannabis flavouring 0.075%, safower extract, spirulina concentrate, lemon concentrate, safower concentrate, radish concentrate. 
Nutritional value per 100 g: Energy 736 kj (177 kcal), fat 1.8 g, of which saturated 1.7 g, carbogadrate 66 g, of which sugar <0.1 g, of which polysols 66 g, proteins <0.5 g, salt 0.03 g. 
Enjoy refreshing and unique flavour of Hempfy gum! 
Made in Switzerland.  
Read more about surprising benefits of chewing gum in our Blog